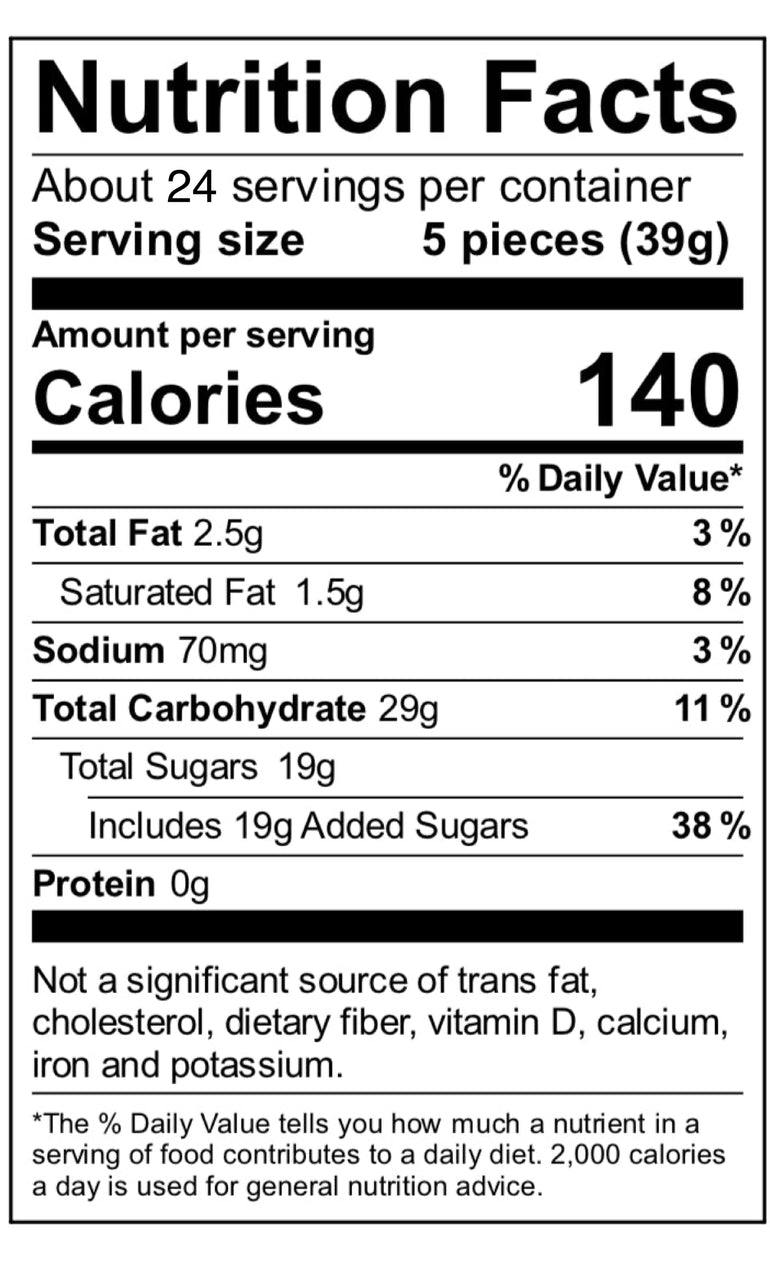 2 lb Bucket of Assorted Saltwater Taffy
Description
We know it is difficult to decide - so we did the hard work for you! Two pounds of the freshest saltwater taffy, assorted to include classic and new favorites! Contains at least twenty flavors in every festive bucket. A super-sized treat for everyone to enjoy! Made on Cape Cod.
2 lbs (approx 120 pieces)
At least 20 flavors in each bucket -every mix is different!
 "THIS IS THE BEST SALT WATER TAFFY I HAVE EVER HAD !!!!" David B.
"I have never had such fresh delicious taffy. I'm obsessed. I love salt water taffy. I have found bliss." -Carmen H.
Featured in...