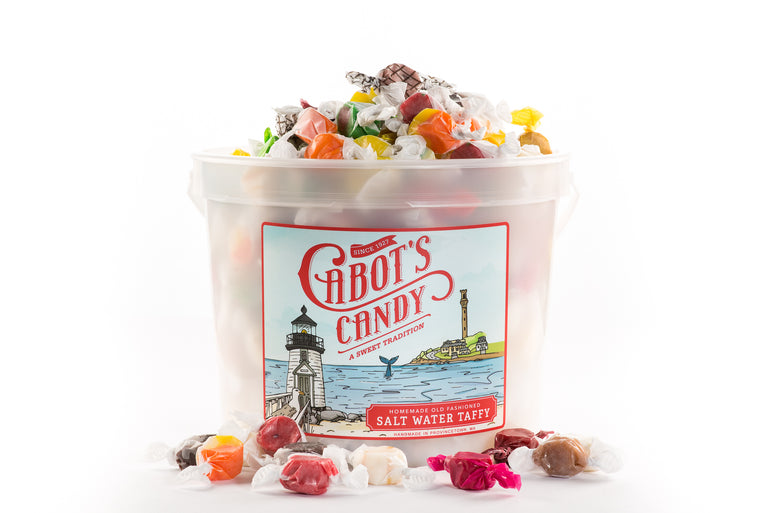 5 lb Bucket of Assorted Saltwater Taffy
Description
Cheer up a room, a friend, or a loved one with 5 lbs of freshly made saltwater taffy. This fun and colorful assortment contains an amazing array of flavors and is perfect for sharing with a group. Handmade on Cape Cod. 
5 lbs (approx 300 pieces)
At least 20 flavors in every bucket -every mix is different!
 "5 lb bucket came ..overflowing with goodness!!! Thank you -Flavors, consistency, everything spot on, glad I found you!!! Real Taffy with distinctive flavors" Louise P.
Featured in...